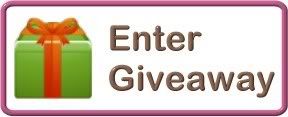 At some point, when I went on hiatus, I hit 300 followers. Now that I feel semi-caught up, I thought, it's finally time to post a giveaway. Thank you all for following me. I've enjoyed visiting all of your blogs and reading your posts. Thank you for making blogging such a fun experience. If you are a new follower, please let me know in comments: link to your blog and I will follow you back. Also, if you are a new follower on Twitter, I'll follow you back within 24 hours.
The prize is a $15 gift certificate to Amazon or Barnes and Noble. As an alternative, for international readers, you can choose a book up to $15 from Book Depository. U.S. winner may also choose a book from Book Depository instead of a gift certificate to Amazon/B&N.
If I hit 450 followers on GFC, I'll add another winner. (Identical prize)
Rules:
1. Must be 13 years old.
2. I'm not making it mandatory to follow via GFC or via Twitter, but you must follow me by either GFC or Twitter.
3. Winner must respond within 48 hours and will be notified by email
4. Please confirm that Book Depository delivers to your country before entering:
List of Countries
Here's the Rafflecopter thingy: Please let me know if I screwed anything up again.
a Rafflecopter giveaway